HIGHER
››››› 2019 ‹‹‹‹‹
By Wisr
LET'S LIFT WOMEN HIGHER
HIGHER is a series of professional development conferences designed to create space for conversations and connections that empower women in higher education to push through barriers to reaching their career goals and to pull other women up along the way.
Offered in cities across the US, each year HIGHER equips hundreds of women in higher education with the resources and relationships to reach senior leadership positions.
This is not your standard big-box conference. If you are eager to expand your local and national network of women in higher education, are questioning whether you want to build a career in higher education, or could simply use a burst of inspiration, HIGHER is for you.
PROGRAM
Presidents at US colleges and universities
All women (30%)
Women of color (5%)
Men (70%)
Join the national movement of women in higher education by participating in the unique, attendee-guided programming at HIGHER. Regardless of which city you attend, you'll walk away with a strong network of supportive women (and potential mentors!) in your field, increased clarity on the strengths and expertise you currently bring to your role, and a plan for how to take the next step in your career. 
Our day together is divided into 3 main sections:
REFLECT
Coupling space for individual reflection with structured partner sharing, this workshop will have you identifying the values, strengths, and interests driving your career. Gain insights about what types of environments you thrive in, share stories with fellow attendees, and define what success looks and feels like to you.
INSPIRE
Hear from 3 women leaders on what they've learned about navigating careers in higher ed. How have they cultivated their own unique leadership styles? What advice would they give to their younger selves? Learn what these outstanding women think the next generation of higher ed leaders needs to know.
ACT
Take professional development into your own hands by writing your ideal future performance review, receive flash mentorship on a specific area you'd like to develop, such as negotiating a raise or expanded scope of work, and leave with a concrete action plan for reaching your next professional goal.
23
Cities
356
Institutions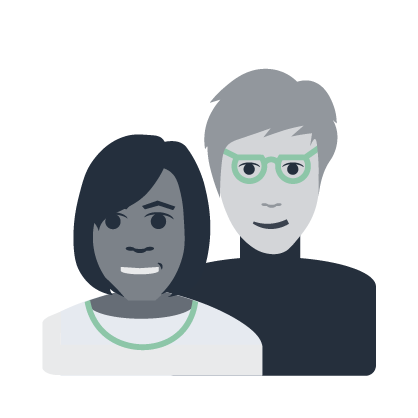 1,015
Women
66
Speakers
"The Wisr Leadership Summit was an excellent way to meet other women in higher education… We were able to brainstorm solutions together and left feeling so empowered! Three of our women leaders came as individuals and left as a team."
—Provost & Executive Vice Chancellor
"It was refreshing and inspiring to spend the day with a group of smart, strong women on similar paths. The conversations were relevant and helpful. I feel stronger knowing that I found my group and look forward to keeping in touch with everyone."
—Executive Director of Alumni Relations
"There was space to be authentic about the challenges we were facing and how others had overcome those challenges. I was with women who were already education leaders. It reminded me there is hope for the future if we work together."
—Director of Corporate Relations
Frequently Asked Questions
Who will be attending HIGHER?
Each HIGHER conference brings together roughly 50 women who work at nearby institutions of higher learning. We welcome women in faculty and staff positions across all higher education areas and levels to join in this close-knit professional development experience. In 2019 already, more than 1,000 women from 300+ institutions attended HIGHER in cities across the US. While a majority of 2019 attendees were Dean or Director-level, attendees more junior in their careers also found the conference highly beneficial for better understanding various career paths in higher education and connecting with similarly ambitious peers. Wisr welcomes participants of diverse backgrounds, including those of diverse gender identities. We are committed to championing the careers and personal wellbeing of all women, including cisgender and transgender individuals. When we use the term "women" it is wholeheartedly inclusive of transgender women.
What topics will we discuss at HIGHER?
The conference will cover issues affecting women's opportunity for advancement in higher education, including negotiation skills, bias and discrimination, pay equity, mentorship and sponsorship, networking, confidence and imposter syndrome, and more. The program is not designed as a lecture. Rather, sessions are highly interactive, allowing attendees to guide the conversation.
The speakers are still TBD. What types of leaders normally present?
The agenda for HIGHER is the same in each city, with the only exception being that the 3 INSPIRE speakers change. At each conference, we aim for 3 women who are part of the local higher ed community and are VP-level or above in their respective fields. There is typically representation from both the tenure-track/faculty path and the administrative/staff path. We strive to find speakers who represent the diversity of our community. For a full list of previous speakers, including their institutions and titles, see here. The INSPIRE sessions are always attendees' favorite part of the day – trust us, you won't be disappointed.
Is there space for conversation around intersectionality?
Absolutely yes. While HIGHER is organized around the larger umbrella of women in higher education, attendees are encouraged to share their unique intersectional perspectives. This is an opportunity to inform, listen, and learn from one another, even if our experiences may differ.
Why is each conference capped at 55 attendees?
We believe that the most impactful development experiences come when you have the chance to build relationships with everyone in the room, talk candidly about the challenges that are keeping you up at night, and brainstorm solutions together. You can't do that if there are 500 people in the room. Each HIGHER conference is intentionally capped at 55 attendees to allow for that close-knit, collaborative environment.
What does it cost to attend HIGHER?
Beginning in 2020, regular admission for one individual costs $80. A limited number of Early Bird tickets are available on a first-come, first-served basis and cost $50. We also encourage institutions and teams to take advantage of HIGHER's discounted group rate. The group rate for 5 or more people is $50 per person. One person can register for their team. To take advantage of the group rate: – There must be 5 or more in the group – All registrations will be paid with a single credit card – All email addresses must have the institution's domain name Pricing Overview Early Bird Individual Registration (10 available tickets): $50 Regular Individual Registration: $80 Group Registration (5+ people): $50
Why isn't HIGHER going to be free in 2020?
We were incredibly fortunate to be able to offer HIGHER as a free professional development opportunity in 2019 – its inaugural year. To make the series as sustainable as possible, moving forward, these will be ticketed events as there are many costs associated with putting on a national conference series including facilities, rentals, technology, AV, meals, refreshments, program development, production, printing, labor, and Wisr team travel. We are committed to setting registration fees as low as possible to remain accessible while creating an optimized attendee experience.
How can I register for HIGHER?
We're thrilled you're ready to join the HIGHER movement! Tickets for each city are available on a first-come, first-served basis. Registration for both upcoming conferences can be found here. After submitting payment, you will receive an email confirmation. If you do not receive an email, reach out to higher@wisr.io to confirm that your space has been reserved. (Check your spam folders, too. Those can be pesky!) If the city you're interested in attending is at capacity, please join the waitlist. We'll notify you as soon as space becomes available.
Can you help me coordinate travel and accommodations?
All travel, including airfare and local accommodations, is the responsibility of conference attendees. Logistics related to public transportation and parking will be shared with conference registrants in the weeks prior to the event date.
Will there be a private room for nursing mothers?
Of course, new moms are welcome at HIGHER! We will arrange a private space for pumping upon request. Please contact higher@wisr.io to request a space.
Who is Wisr and why are you organizing HIGHER?
Allow us to introduce ourselves! Wisr is an education technology company based in Cleveland, Ohio. We build mentorship software that colleges and universities use to accelerate the impact of existing student mentorship programming through digital communities. As a (female-led) company, we've spent a lot of time reflecting on how technology can democratize access to opportunity. It's why Kate Volzer, our founder, feels so passionate about the potential for Wisr to support the academic and professional careers of first-gen, under-represented, and military students. It's also why, when we learned more about the lack of representation of women in senior leadership positions in higher education, we felt compelled to do something about it. In January 2019, we launched the HIGHER series in 23 cities across the US. The goal was to impact the careers of 500 women. We were amazed and inspired by the thousands of women who wanted to join the movement. Our role at each conference is not to tell you how to fix the problems in higher education. Rather, we work to create space for women to come together to share lessons learned and strategies with each other. As part of our commitment to women in higher education, we also created the HIGHER Network, the largest digital community of women in higher education. All attendees have access to join the network to share resources, seek mentorship, and expand their national networks.
Still have questions? Request More Information